Christmas Colouring Pages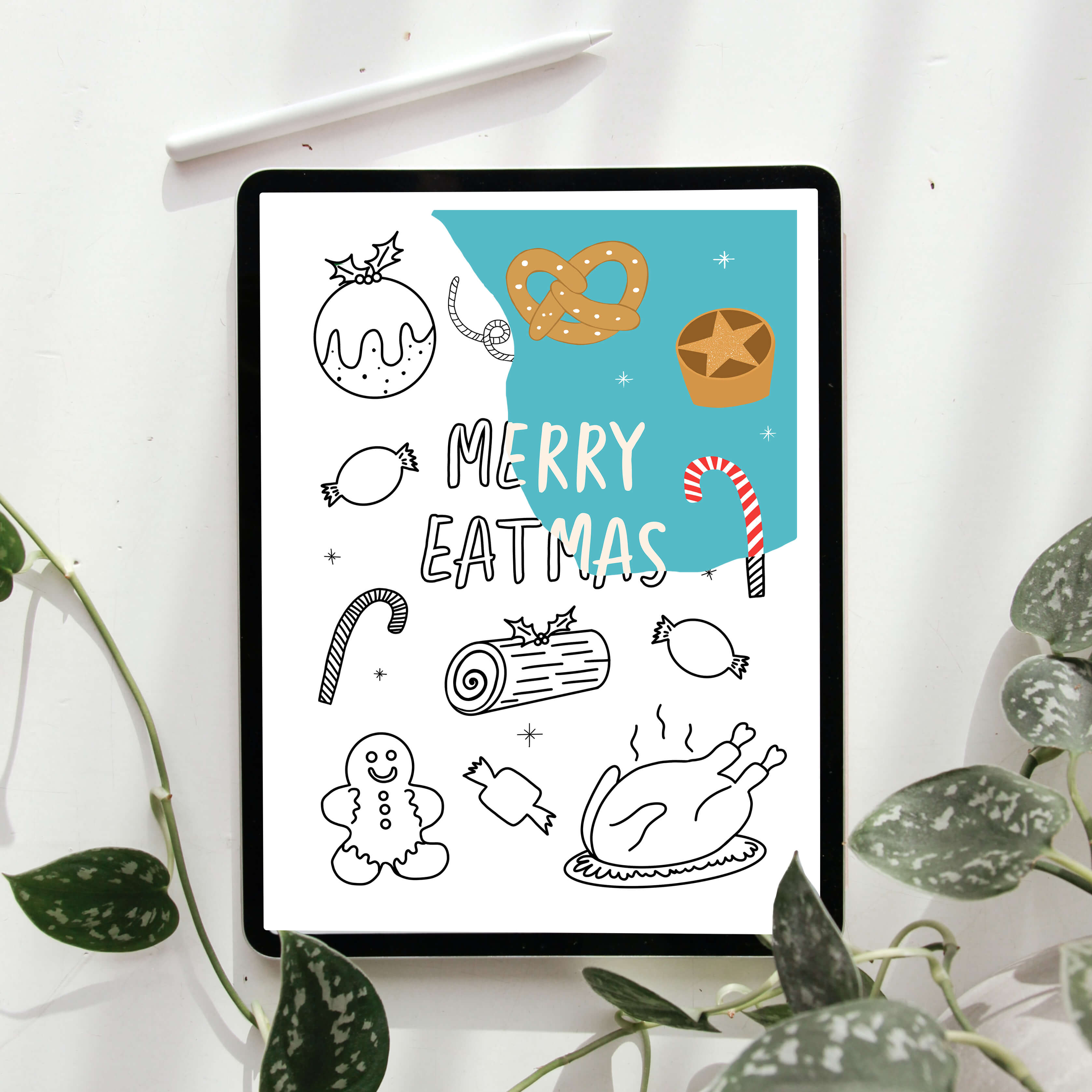 3 Free Chrismtas Colouring Pages
Whether you are looking for a fun activity for the kids, or you simply enjoy colouring - I've got you covered with this set of 3 Christmas-themed colouring pages.
Based on some of my favourite Christmas card designs (also available in my shop) these make for a great fun colouring activity for kids and adults alike. You can use them to colour in your spare time or while watching TV. They can also make cute Christmas prints or cards to give to loved ones and family for the Christmas holidays.

Basically the world is your oyster when it comes to options on how you can use these fun Christmas colouring pages.

All you have to do is sign up to get the free colouring pages.
The colouring sheets
Here is a preview of the 3 colouring sheets you can when when you sign up for this freebie.
From left to right:
1. Merry Christmas - a snowy Christmas tree with presents underneath
2. Stuck Santa - Santa stuck in the chimney in a snowy scene with gifts around him
3. Merry Eatmas - a fun food-themed colouring sheet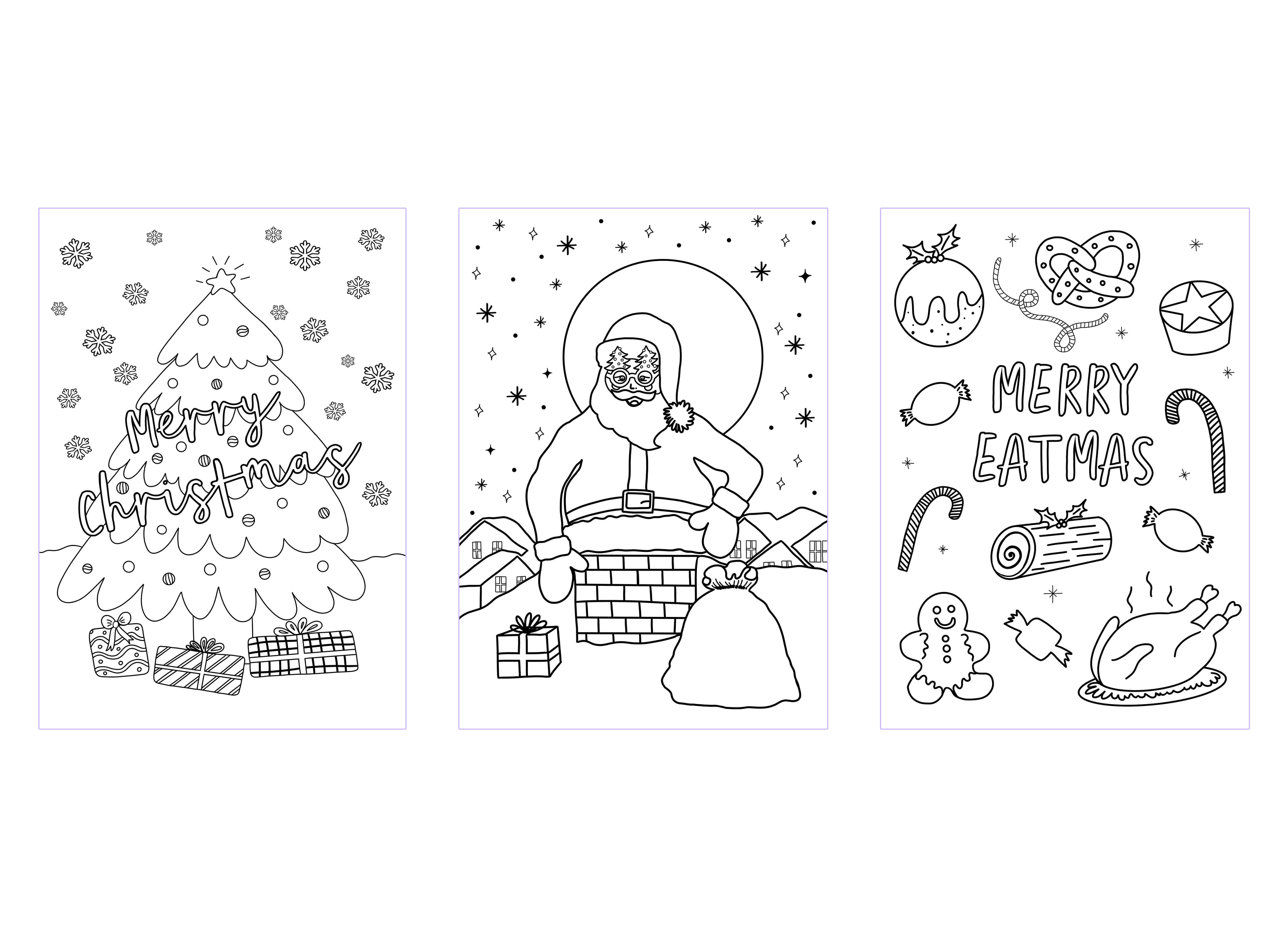 How to use the colouring sheets
You can use the colouring sheets in varuous ways. Here are some examples.
You can download the colouring pages and colour them in digitally on your ipad with an app of your choice.

You can also print off the colouring page on plain printer paper or thicker paper -it's up to you - and colour them in with pencils, markers, crayons, your choice!

Once you've coloured them in you can pin them to your fridge, make a card to give to a friend or loved one or simply keep as a wall poster that brings in some holiday cheer.
*If you're already on my email list, enter your email above to get the colouring pages in your inbox.
If you use the colouring sheets, I'd love to see them! Tag me @gabiandgaby_design so I can see what you do with them!*
*You can use these colouring pages for personal use only, of course, the limitation is that you cannot sell or give away the colouring pages themselves.
You might like some of our Christmas cards