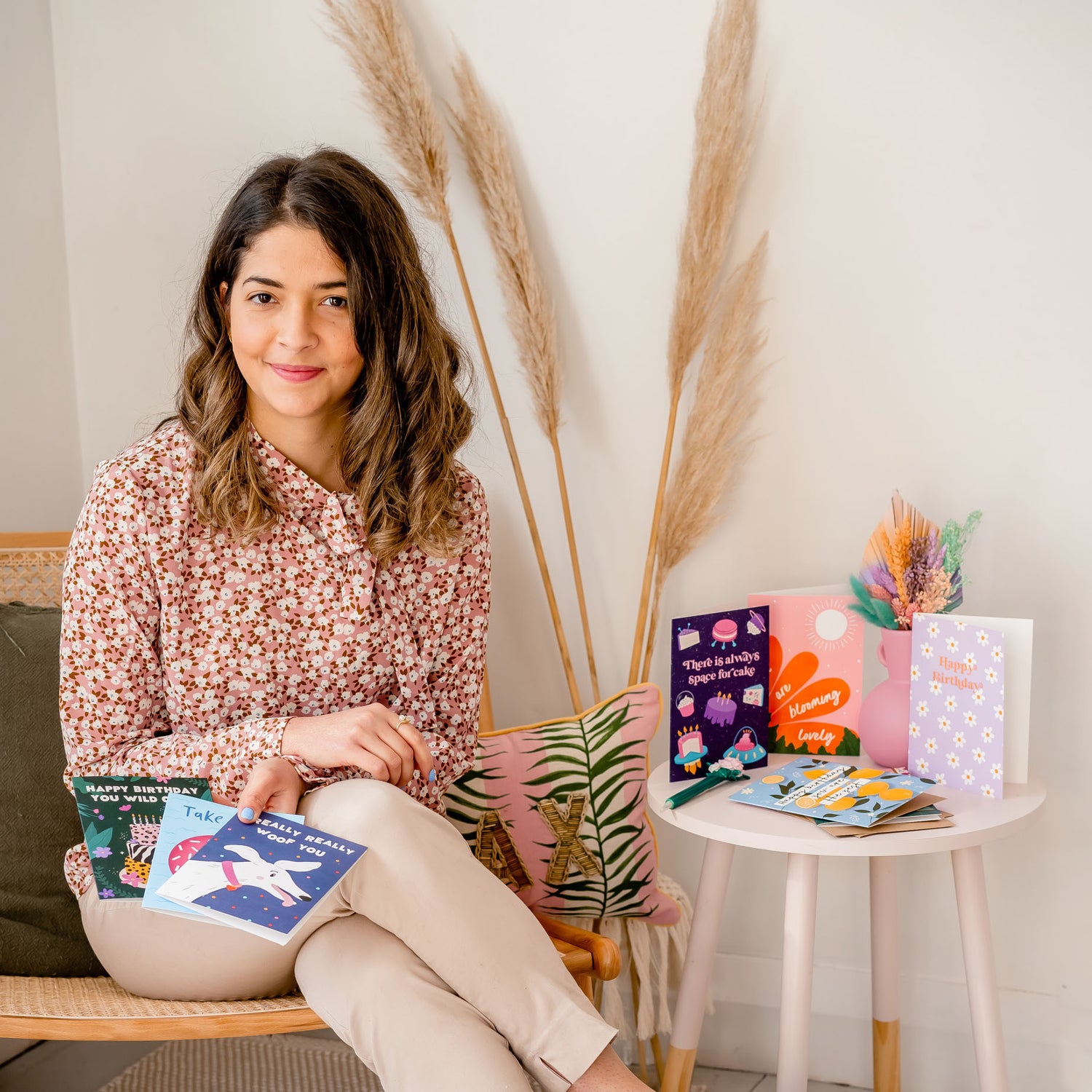 Hello, it's me- Gabi. Nice to meet you!
I started my business, Tikkled Pink, alongside my full-time job in 2020. I've always been a designer and a creative, with a degree in Interior Design, years of experience as Graphic Designer and Product Designer I channel my love for colours, patterns and illustrations through fun and playful art.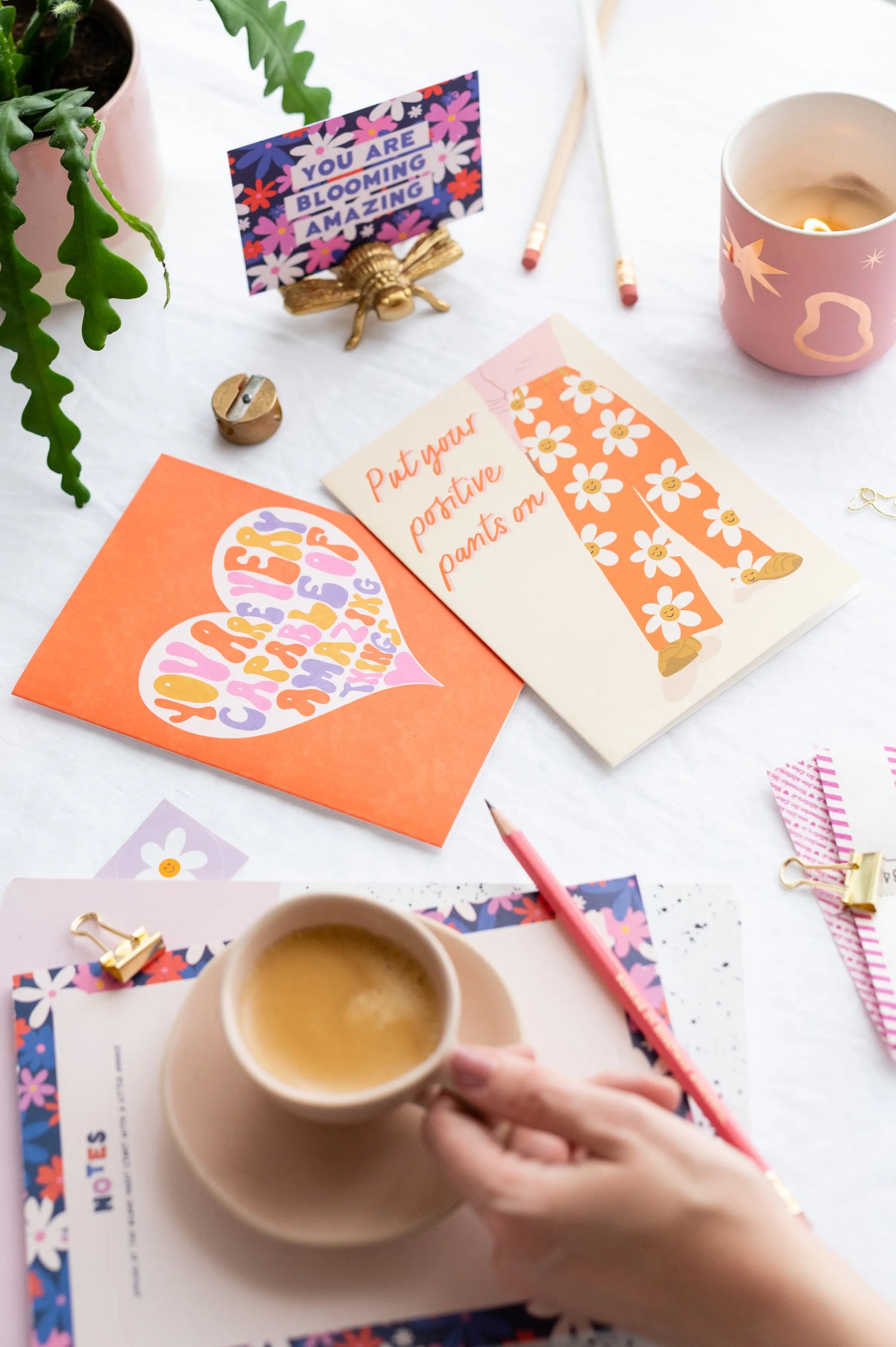 Mission and values
"Connecting people through happy, relatable products"

HAPPY
Everything I design is happy, cheerful and celebrates the meaningful moments, connections, memories with the people in our lives.

RELATABLE
Unique, quirky concepts & designs that show your and your loved ones's personality. Designs that stand out from the rest. 
Celebrating personality, quirkiness and inside jokes . Both for the giver and receiver

QUALITY AND SUSTAINABILITY
We care about quality and we know you do too.
Our impact on the planet will be as low as possible: we will only use responsibly sourced, sustainable materials and minimal packaging.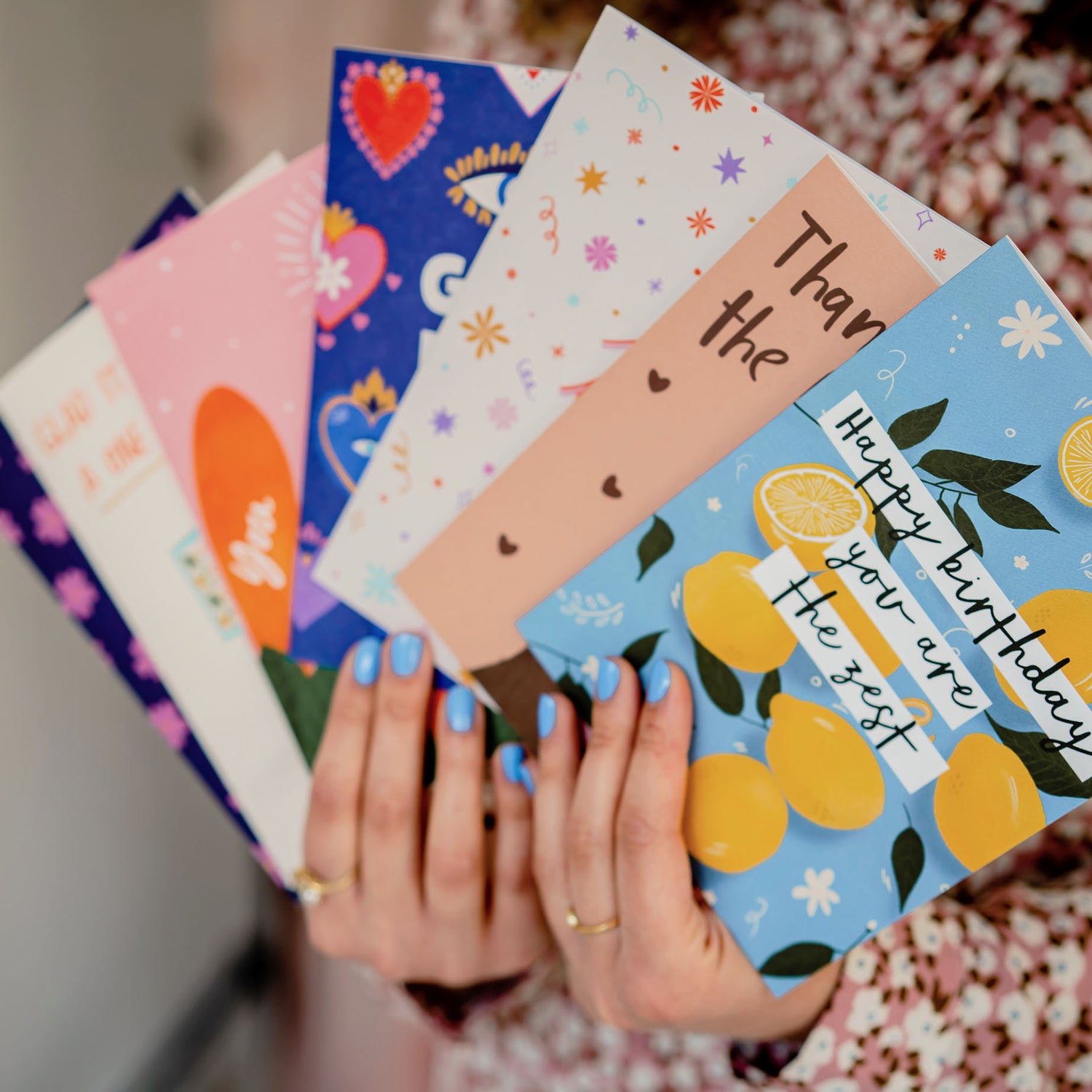 My products
I combine my love for patterns and colour, my unique illustration style together with the highest quality materials to create my products.

Tikkled Pink is stocked in independent shops all over the UK as well as internationally. You may have also seen Tikkled Pink stocked across online retailers with select collections.

Our products are hand illustrated in Tikkled Pink's studio in London and professionally printed locally by our lovely printing partner. Gabi works closely with suppliers to ensure the quality, sustainability and practices closely align with our values.

Read more about our sustainability practices.
Read more about sustainability
Interested in my work?
License my artwork
My artwork is available for licensing. I currently license with a few brands and I am always interested in building new licensing relationships and expanding my partnerships.

Wholesale
Do you want to be a stockist of Tikkled Pink? If you'd like a copy of my most recent catalogue, please feel free to email me at hello@tikkledpink.com.

Alternatively, you can shop wholesale directly through my shop on Faire here.

Commission custom work
Are you interested in a custom design or illustration? I can work with you to create something special for your brand or company.